Welcome to the Garden Leisure Display Program
---
Introducing the Backyard Template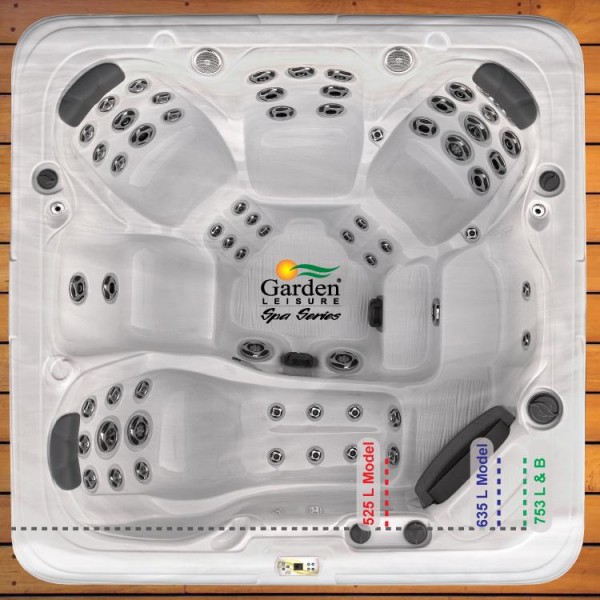 Looking for a great way to show customers how much space a spa will take up in their yard? The Garden Leisure Display Program now features the Backyard Template. 8' x 8' in size, the Backyard Template features the full size image of an 863 series spa and illustrates the dimensions of the 525L, 635L, 753L and 753B models to further illustrate the space needed for the install. The Backyard Template is made of 13 ounce vinyl and features reinforced hems and strong grommets.

About The Garden Leisure Display Program
Garden Leisure has partnered with SDD, Signs & Displays Direct to create an all-new Point of Purchase Display Program for its dealers. This program has displays designed to work on multiple levels. It is designed to be cost-effective, occupy a small footprint in your store and serve you and your sales staff in multiple aspects of the sales cycle.
The displays not only feature Garden Leisure branding, but also feature images designed to illicit the emotional reaction that will motivate customers to make the purchase.
We will work worth dealers to select the displays that will work best in their store, based on their square footage, store design and objectives.
Interior Displays & Graphics
Banners
Banner Stands
Floor Stands
Outdoor Displays & Graphics
Banners
Feather Flag Advertising Banners
Window Clings
Home Show Displays
Table Throws
Fabric Table Top Displays
Portable Fabric Back Walls